"How can we make social media marketing easy and effective for business owners that have no time, small budgets and little social media experience?"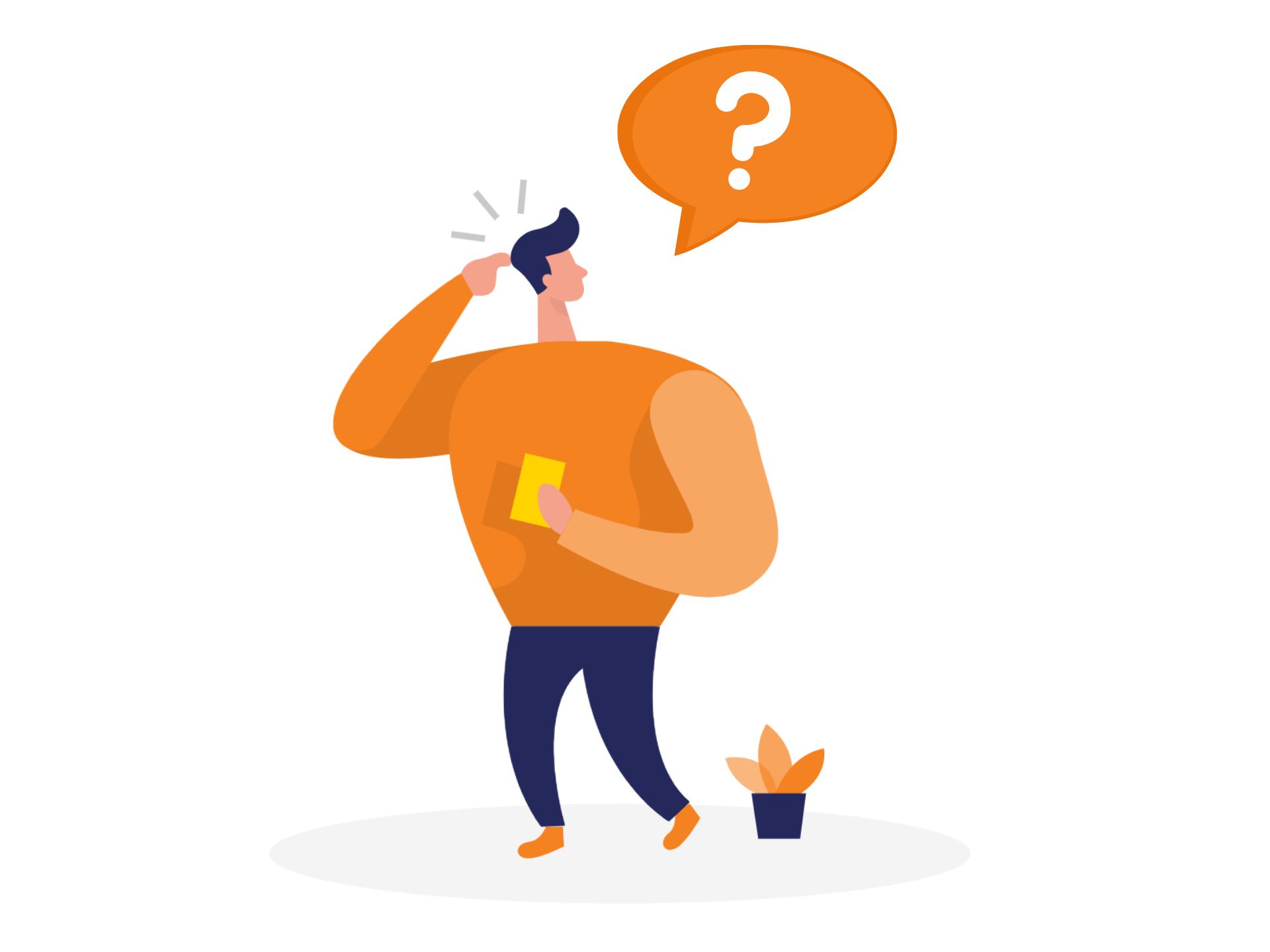 "We discovered many franchisees and business owners feel stuck."
Owners we surveyed overwhelmingly stated they knew they had to do more social media marketing and that their clients almost always researched them online first.
Businesses of all sizes suffer from the same issues...
• Owner/Operators & Managers don't have time
• Companies provide little to no social media training
• Social media hasn't been prioritized in the budget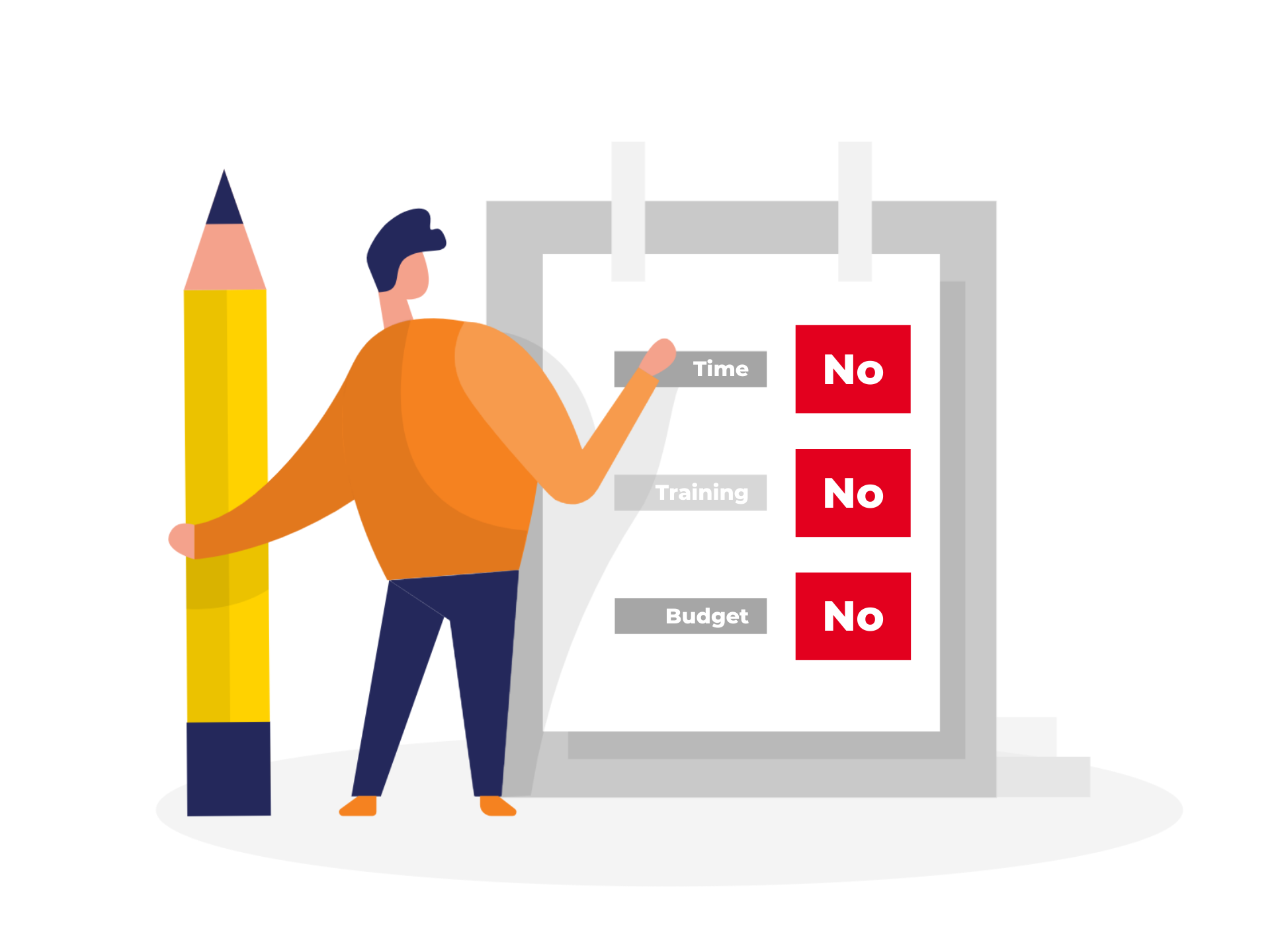 "Over 85% of clubs will increase their social media and content marketing budgets in the 2020-2021, but it needs to be easy, affordable and take less time."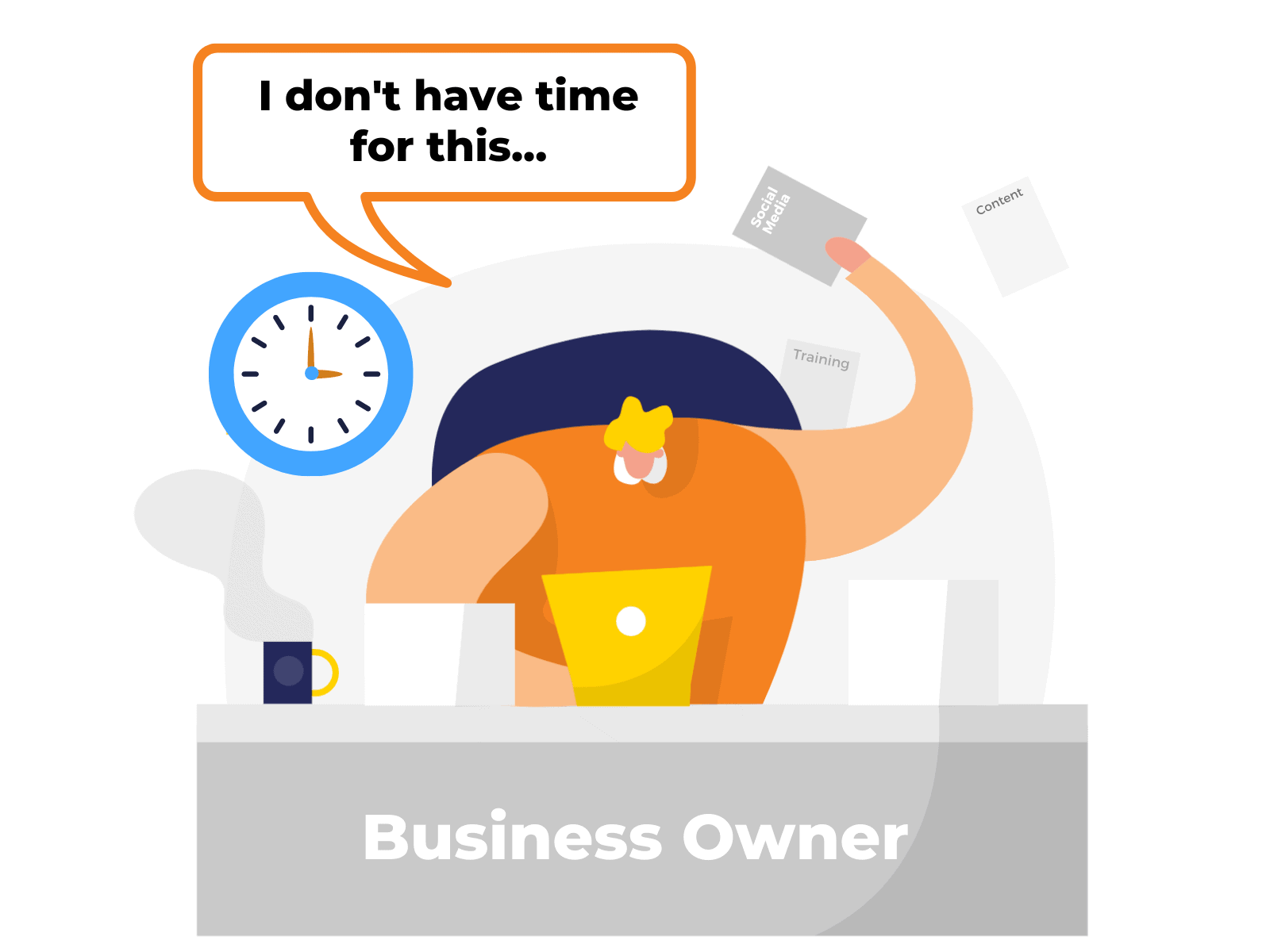 What hurdles stand in the way of creating daily social posts?
• Affordable software to make posts quickly & easily
• Liability concerns if staff creates inappropriate posts
• Lack of social media training & expertise for staff
• Additional software to post to all social channels
• Management time to create multiple social posts
• Reviewing analytics to make decisions on social strategy
• Committing to creating content & posting every day
• Coming up with new ideas for posts year round
Authentic content from trusted employees and your clients beats corporate content.
Local prospects want to see "real" member's experiences, interactions with staff & trainers and how the club supports and engages with the local community. This is key to building trust and stronger relationships with local prospects and returning members.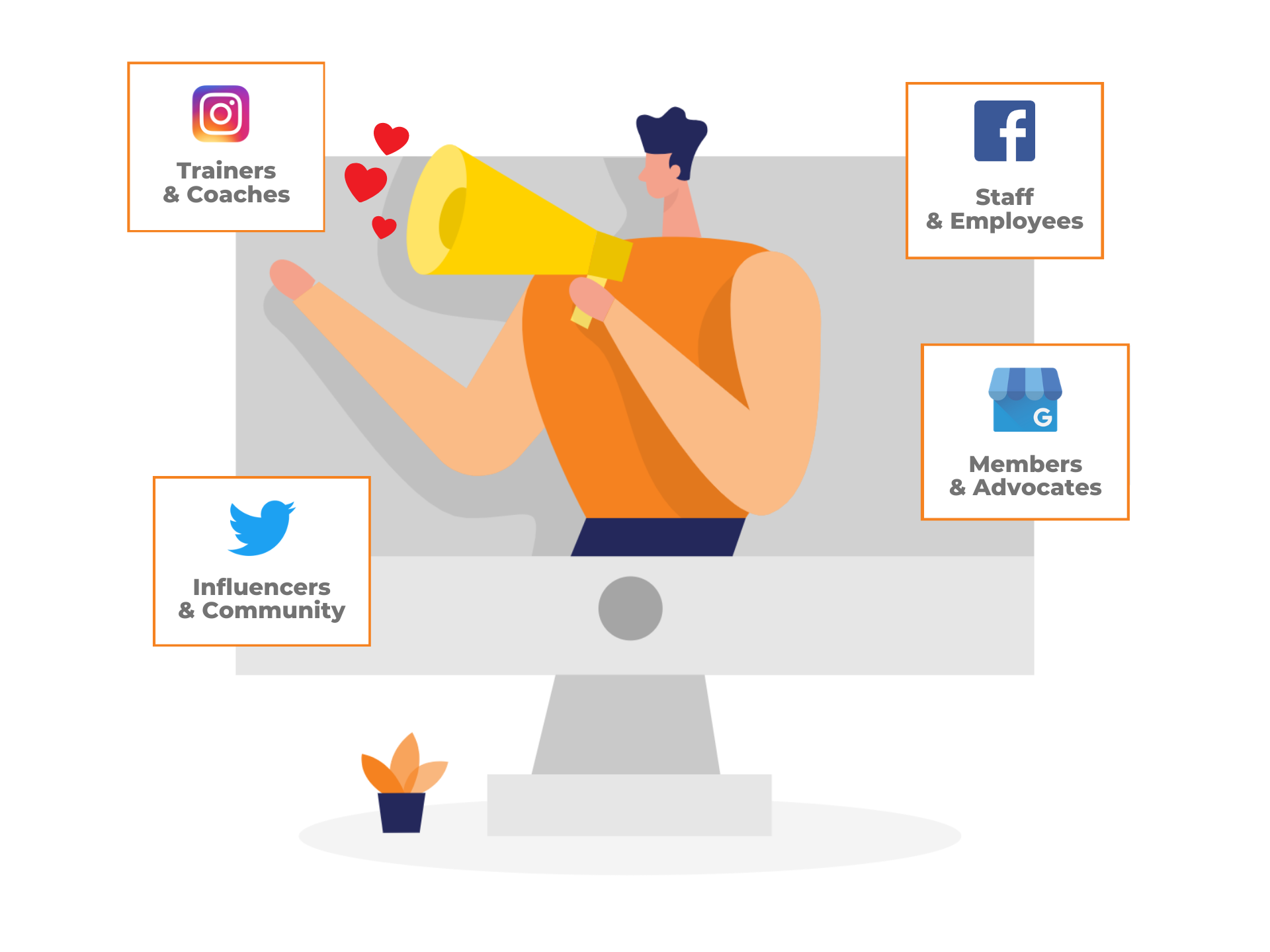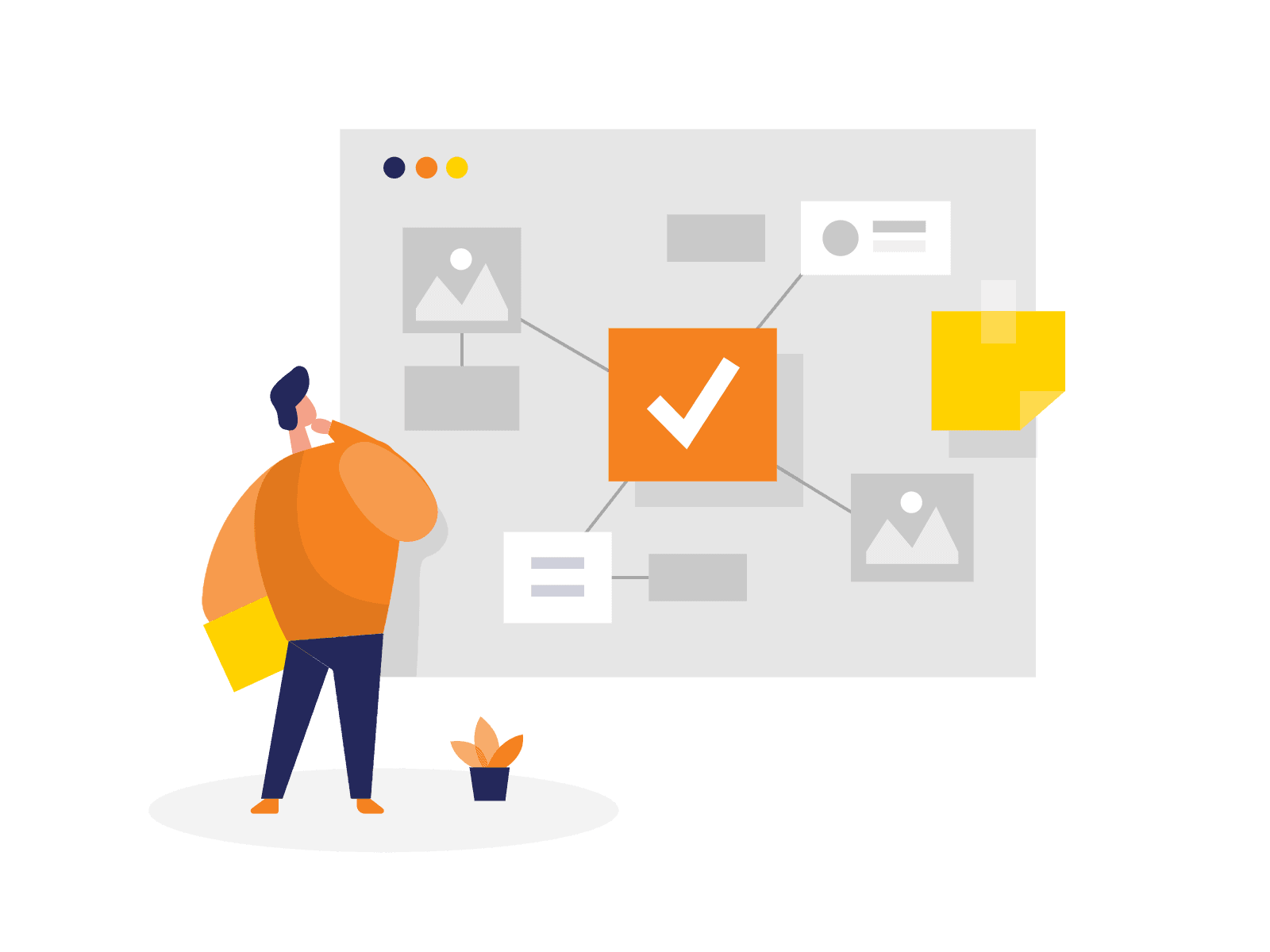 We conquered every hurdle.
• Mobile app to create post drafts quickly (1-2 minutes)
• Quality assurance review of all submitted post drafts
• Enhanced content for final posts by expert copywriters
• Post distribution to all channels to save owners time
• Engagement analytics weekly to track posts success
• Client dashboard for all staff content creators
• Content ideas bi-weekly in newsletter for staff creators
• Ongoing training & tips to improve staff's daily posts
• Lowest price, guaranteed!
Social media software & mobile app.
Employee generated, authentic content can be created instantly, anywhere at anytime. And, by combining our easy-to-use mobile app with a client dashboard for all staff members, your content will be better than ever! Don't forget we also track all posts so we learn what your local prospects engage with the most!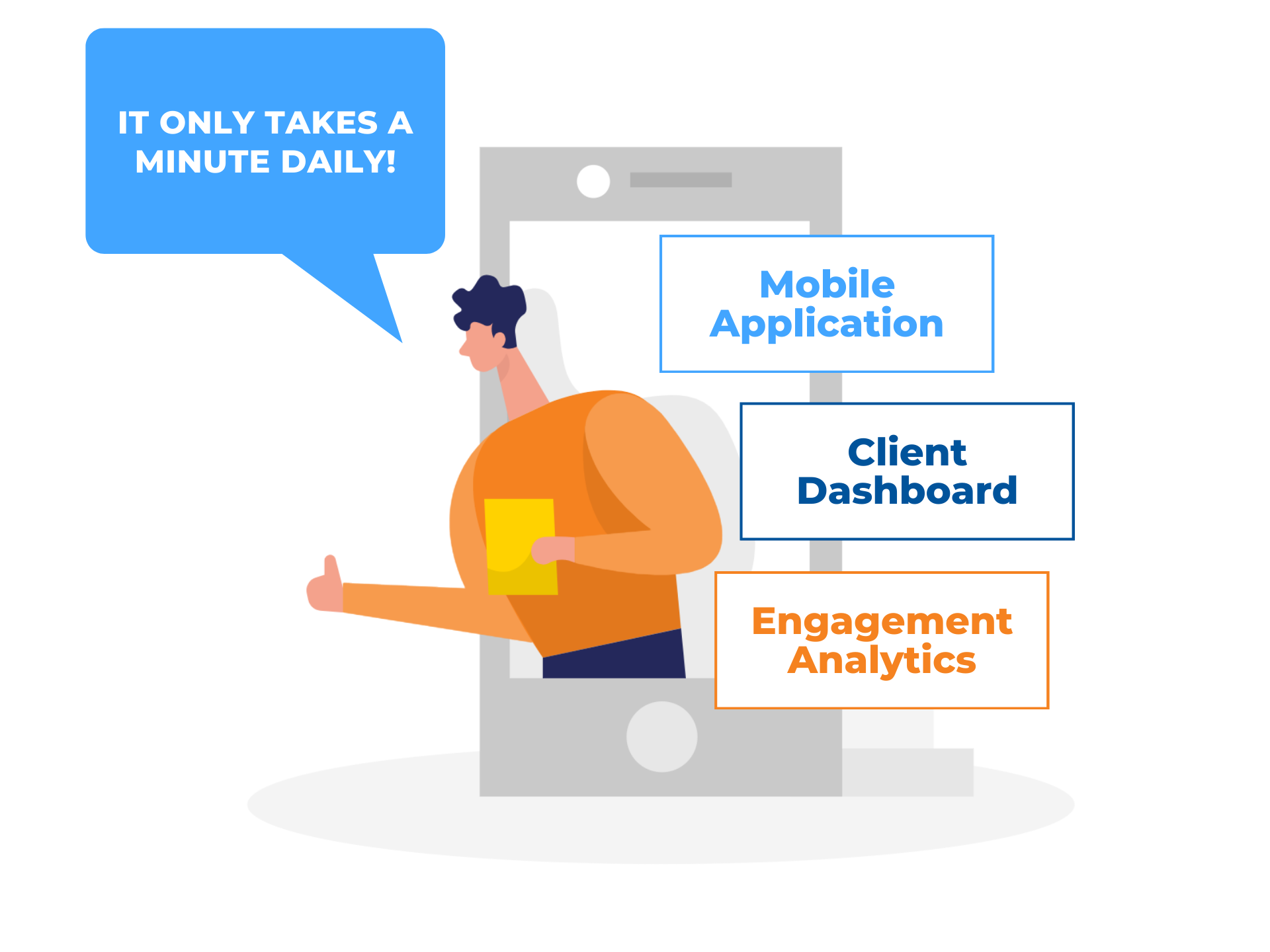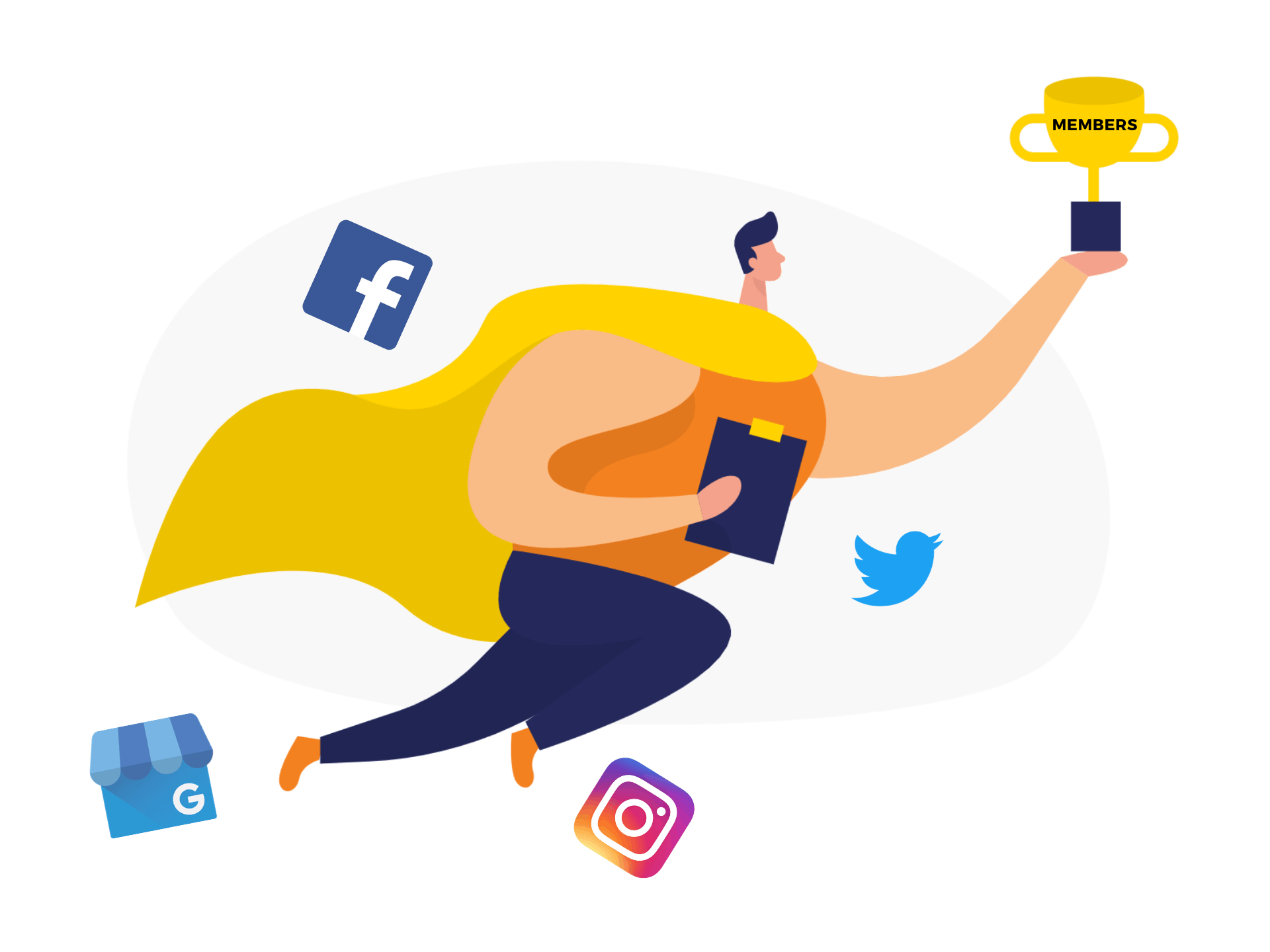 Authentic content by coaches, trainers & staff drives membership!
• Coaches win over prospects long before membership
• Increased online touch points drives prospects to you
• Showcasing members builds trust with prospects
• Highlighting staff increases engagement with members
• Members & prospects don't follow corporate content
• Member will share content featuring their successes
• Publicly share your local community involvement
Coposts was founded by a senior marketing executive for one of the fastest growing studio fitness franchises in the world. He realized that franchisees were struggling to take advantage of their local social media content marketing while managing their businesses. So he decided to help!

Now business owners can create amazing "authentic" daily content with less time, effort, cost and social media expertise. We're excited to help brands change the narrative to stop interrupting what people are interested in on social media and become what people are interested in.